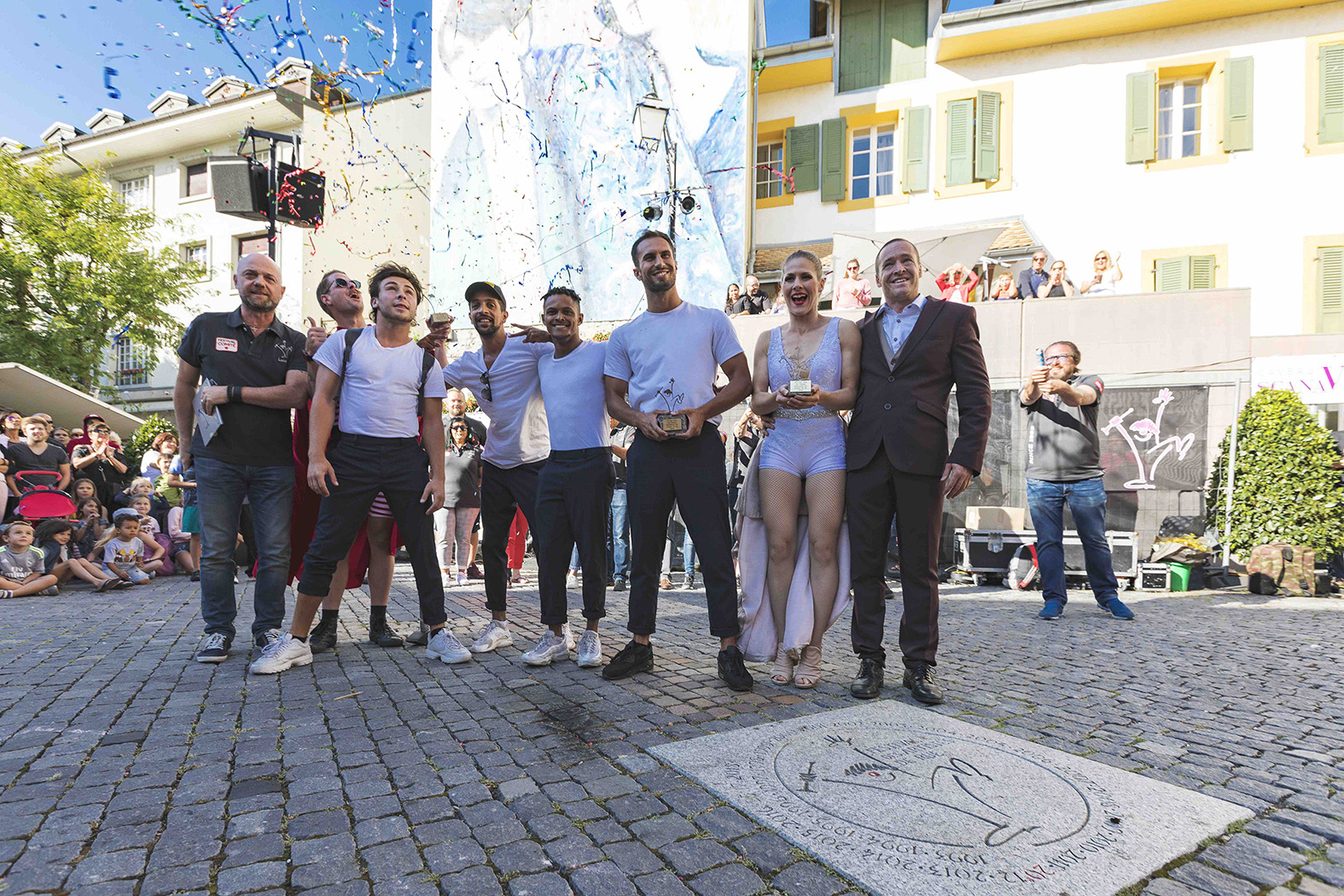 A collective of performers who specialize in street performance and entertainment.
Each member of the crew has their own unique style of dance and strength in skills, and together this
award-winning dance crew will win your hearts with their unique french touch. Combining theatre, acrobatics, comedy and more, Surprise Effect is a must-see.
The dynamic and interactive show of Surprise Effect continues to deliver a positive message of togetherness through shared enjoyment.
100% smile guaranteed !
Nous sommes un collectif de performers spécialisés dans l'entertainment, originaires de France.
Nous défendons l'idée d'un spectacle, où tout le monde partage un moment riche en émotions au travers d'un show rythmé, énergique et drôle.
Un spectacle participatif qui délivre un message positif sur les valeurs humaines.
2018 WINNER «PAVÉ D'OR»
26th Edition of the International Street Artist Festival
Vevey, Switzerland
2017 WINNER «PUBLIC VOTE»
Bastid'Art : 23rd Edition of the International Street Art Festival
Miramont de Guyenne, France
The summer tour is currently stopped.